Rockstar Capital's Senior Leadership Team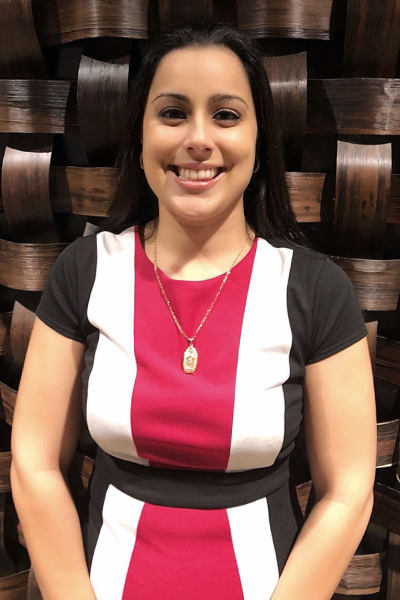 Malissa Alvarado - Vice President of Operations
Malissa has been with the company since its founding in 2008. She consults on Human Resources needs for each community, executes the Due Diligence process, and manages the company's operations to ensure portfolio growth and profitability.Malissa has earned both her CAM-Certified Apartment Manager and IROP-Independent Rental Owner Professional designations.
Malissa enjoys spending time relaxing with her family; she is married with three children, all boys, and enjoys cooking, working out, and four-wheeling with her friends and family.
Malissa's Favorite Saying: "Let the rest do whatever while you do whatever it takes."
Cris Alcade - Operational Specialist
Cris has been with the company four years. In her role she conducts operational audits and supports Rockstar VP Malissa Alvarado. Cris is currently pursuing a Bachelor's Degree in Business at the University of Houston, and hopes to continue her education within the Multifamily Industry by pursuing additional designations and certifications. Cris enjoys spending time with her family, and exploring new experiences with different cuisines, classes, and travel destinations.
Cris' Favorite Saying: "What you want exists….don't settle until you get it."
Tamara De La Fuente - Curator of Digital Content and Storytelling
Tamara has spent over 15 years in various digital and traditional marketing roles in non-profit, education, manufacturing and energy industries. In her role at Rockstar she helps define and execute Rockstar's digital brand through social media, online reputation and website content development. She holds a Bachelor of Arts Degree in Print Journalism from Hampton University and has also studied Library Science at the University of North Texas at Denton. She holds several content certifications from HubSpot, an inbound marketing and blogging platform. She enjoys line dancing, reading, and also volunteering for adult literacy causes.
Tamara's favorite quote: "In our every deliberation, we must consider the impact of our decisions on the next seven generations."-Iroquois Nation Maxim, Circa 1800s
Mission Statement
We are a family with a proud history passionately committed to enriching the lives of the people we touch through providing superior service to our rental housing customers and to promoting an environment of stability and growth for our Rockstar team.

About Rockstar
Rockstar Capital Management is a superior real estate organization founded in 2011 as an investment and property management company. With a dedicated hands-on approach, each of our communities are managed by a seasoned team of professionals that pride themselves in taking care of its managed properties and valued residents. Our highly motivated and well-trained team provide the highest quality of service and expertise in managing multifamily properties.
Members of Rockstar Capital Management are top in the industry and have received numerous awards for workplace excellence. It validates that our properties operate with market leading occupancy, resident retention, and profitability.